PET RELOCATION SERVICES
Pet Relocation proves the toughest work for every packers and movers because transportation of a living being is concerned. You do not need to worry on any ground if looking for the most effective service provider to enjoy the best of pet relocation at affordable price as Ostrich Shipping Services is there to help in a professional manner. We obviously prove the one stop solution to meet pet moving service needs in a professional manner as our long team of trained and skilled experts tries every bit to deliver the satisfactory result. In order to ensure the best level of comfort for your beloved cat/dog, we always provide enough space with ideal environment so that pet can stay comfortable during transportation.
International Relocations
Titer Test in approved Lab
Clearance in Both Origin & Destination
Delivery to Client residence
IATA approved Crate
Ostrich provides same care and support to the pets that their owners bestow on them. We never compromise on the quality of services we render to valued customers under the influence of any circumstances. Ostrich always strictly adhere to IATA stands. We use diverse types of readymade crates to transport the pets whether it is in India or abroad. The crates used are well fit to the size of small kitten to the well grown dogs and also custom wooden crates can be arranged on request.
ISO Microchip:
Implantation of microchip is important for dogs and cats during the international relocation. In countries like Europe, it is a customary procedure to cross verify by scanning the chips implanted into pets' shoulders to ensure that the information furnished in the documents match with chips. The other beneficial reason for chipping is that it would facilitate to identify our pets. Moreover implantation is a painless process performed by registered and licensed Veterinarian doctors. The microchips are numbered in accordance with accredited companies. The chip that has 15 digit numbers, will meet the ISO standard. One should ensure that before and after process of insertion of chips, the pet are vaccinated twice.
Your pet's microchip number must be present on all documentation.
Surface Transportation:
It is yet another method of transit facility that is achieved through road, train and ships. Goods, Perishable items and Pets can be transferred through it. Timely delivery will be arranged and ensured to the customers. However, only difference will be in the transit time when compared to transfer through flight.
Titer Test in approved Lab
Titer is a test done through approved Medical Laboratory. It measures the present st type, exact values, signature, and date. During the relocation of pets, this test is done to ascertain that the pet has immunity power against illnesses, especially rabies.
Delivery to Client residence
Home delivery of goods, perishable items and pets will be done on time and as per the requirement of the customers.
NOC / AQCS CERTIFICATE:
AQCS certificate is mandatory to import or Export pets from or to India.
---
IMPORT & EXPORT YOUR PET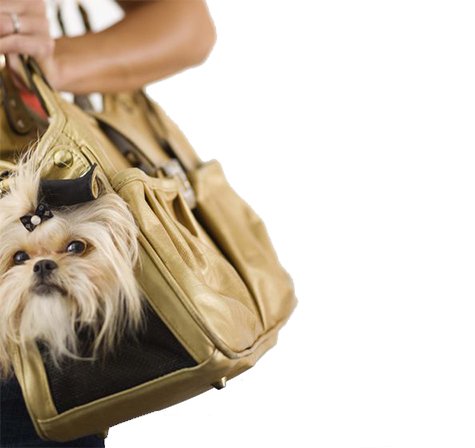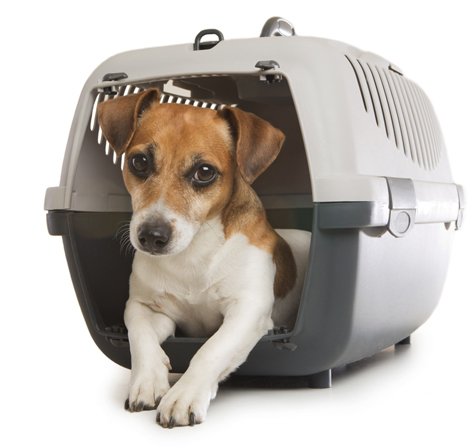 MANIFEST CARGO OR ACCOMPANIED OR CHECKED BAGGAGE:
You Can Import/ Export Your Pet From or To India. There are two different ways:
The pets can be carried as accompanied or checked baggage in flights. They can be housed in a separate cargo during the entire journey. The facilities provided to the pets at the cargo are similar to that of passengers in the cabin.
ACCOMPANIED BAGGAGE
Where the pet owner is travelling on the same flight as the pet and the pet dog/cat has been booked as Excess/Checked/Accompanied Baggage. Acceptance depend on the airlines
MANIFEST CARGO
Where the pet is booked by the Airline cargo. In such case it is not necessary for the pet to travel on the same flight.
Note: Only 2 pets (cat/dog) are allowed to travel under one owner's name irrespective of whether the pet is booked as Accompanied Baggage or as Manifest Cargo into India.
---
Requirements to Bring Your Pets(Dog/ Cat) to India
Human requirements
1. Indian passport or Valid Visa – The passenger traveling with the pet should hold a valid Indian passport or a valid Work/Business Visa.
2. Short visit 180 days – He/she should have less than 180 short visit days to India in the last two years. Short visit days are typically defined as the days you have visited India for vacation/personal work while permanently residing outside India. You can easily calculate these by checking your in-out Visa stamps in your passport in the last two years.
3. Transfer of Residence – He/she should be arriving in India for good i.e. Transfer of Residence. Proof of transfer of residence can be – a transfer letter from employer, joining letter of new employer, resignation letter from old employer, cancelled visa (for some countries). Few exceptions are made to these only in certain conditions.
Pet requirements
1. Minimum 6 months old – Your pet must be at least 6 months old.
2. Microchipped – Your pet must have a microchip in the body with an ISO 11784/11785 Pet Microchip that is 15 digit and non-encrypted.
3. Duly Vaccinated – Your pet must be duly vaccinated with a minimum of one primary and one booster dose.
---
Pet Measurement Guide
CRATE GUIDE:
The first thing you need to do when preparing to transport a dog is to make sure he or she is comfortable being in a crate for an extended period of time. If your dog isn't crate trained, we recommend familiarizing your pup with the kennel by putting treats in the crate and leaving your dog in the crate for the time you are out. This can help ease separation anxiety that may occur, and helps keep your dog calm during what can be a stressful situation.

Pet Measurement:
A: Tip of the nose to base of tail. Do not include any part of the tail in your measurement.
B: Then, measure from the elbow joint in the forearm to the ground.
C: Then measure across your pet's shoulders.
D: Then, when your pet is standing erect, measure from the top of your pet's head to the ground. Add the measurement from the top of the head to the tip of your dog's or cat's ears if the ears are held erect.